Hello there, Everyone!
Today, I was a wee bit curious about just
how
much fluffy friends were splurged on over the holiday season. Turns out, I was pretty surprised! Take a look at this handy infographic and see just how festive the pets can get! See, we can be jolly, too!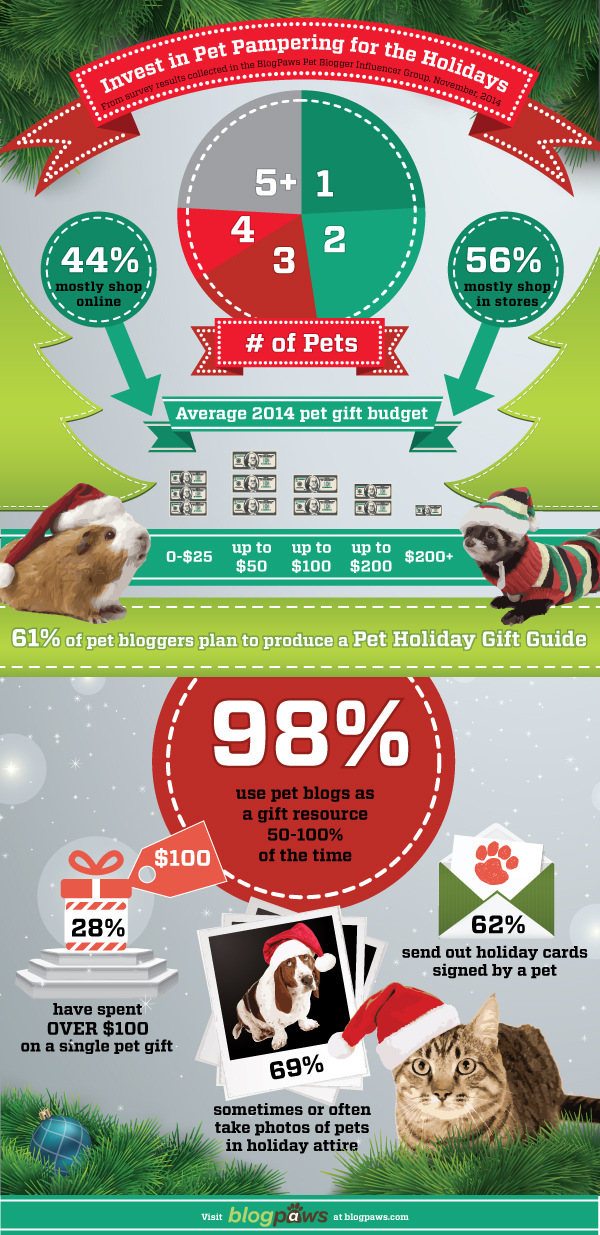 Bosses are guilty of putting the kitties in silly holiday attire, ranging from Santa hats, reindeer antlers, you name it. I have a Santa hat, but I haven't been convinced thusfar.
Do you splurge on your pets during the holidays? Do your humans splurge on you?